I am a board certified general psychiatrist with specialties in psychoanalysis and geriatrics.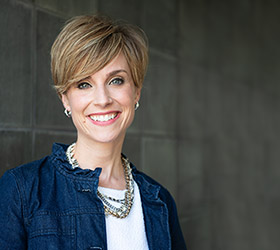 I have experience treating a wide variety of psychiatric disorders and emotional distress. My goal is to help you make transformative life changes and build emotional resilience and satisfaction through a collaborative process. My approach is to work with you as a team using talk therapy to understand you as a whole, dynamic person. We will explore together your thoughts, feelings, behaviors, personality, and relationships to better sort out your reasons for seeking help. We will also consider whether there is a biological aspect to your difficulties and if you may benefit from medications to enhance your therapy. Finally, we will identify your goals, strengths, temperament, interests, personality traits, life experiences, and relationships to tailor an individual treatment for you.
Adults – I work with adults aged 18 years and older.  I do not work with children or adolescents through age 17 years old.  I do not work with couples.
Seniors – Mental health problems are not a normal part of aging.  The most common mental health issues in older people are anxiety and mood changes which often respond to treatment.  Untreated mental health problems can lead to poor functioning, substance abuse, poor quality of life, and increased mortality.  I spent a year long geriatric fellowship learning the nuances of working with aging adults including but not limited to the effects of physical functioning and medical problems on mental health, the psychological impact of retirement, common ways that people change as they age, the difference between depression and grief, and how death and dying affect individuals and their families.
Women – Mental health problems can affect women and men differently, and some disorders are more common in women than in men such as depression and anxiety.  Some women experience significant mood and anxiety changes as a result of hormonal changes. I enjoy and have significant experience working with women while receiving fertility treatment, while pregnant, and during the postpartum period.
Anxiety
Attention Deficit/Hyperactivity Disorder
Bipolar Disorder
Depression
Insomnia
Panic Disorder
PTSD/Trauma
Body Image
Grief
Gender/Sexuality
Identity/Self-Esteem
Life Transitions – Marriage, Divorce, Parenting, Retirement, Aging
Living with a Family Member with Mental Illness
Living with Mental Illness
Managing Interpersonal Conflict
Personality Struggles
Relationship Difficulties